About Shoketsu SMC Corporation
Shoketsu SMC Corporation is a 100% subsidiary of SMC Corporation, the world's largest pneumatic automation products manufacturer which was established in Japan and now has more than 50 years of experience.
The Philippine branch was established in 2003 and its headquarters is located at Lot 9E First Philippine Industrial Park II (FPIP II) Sto. Tomas Batangas with-five local distributors all over the country. While production facility is provided to produce customized cylinders, the main objective is to offer a wide range of high quality advanced pneumatic automation products to suit the exacting needs of industries from a myriad of fields and sectors, including semiconductor, automotive, medical, and petrochemical, just to name a few. Products offered range from valves like process valve and water valve, to thermo equipment like thermo chiller and heat exchanger to air dryers and a variety of static eliminators and pneumatic systems.
The company also provides technology updates by offering technical seminars, and projects to help customers increase their productivity.
Striving to maintain high standards not only in products but also in customer service, Shoketsu SMC Corporation works hard to ensure that existing machines in the Philippines containing SMC products installed are readily supported with technical assistance, and with reasonable quantity of spare parts, in stores stocked with around 12,000 product variations.
SHOKETSU SMC CORPORATION (MAIN)
Lot 9-E, First Philippine Industrial Park II – Special
Economic Zone (FPIP II-SEZ) Brgy. Sta Anastacia,
Sto. Tomas, 4234 Batangas , Philippines
Tel : (632) 8809-0565
Fax : (6343) 779-8990
Email : sales@shoketsu-smc.com.ph
Website : www.shoketsu-smc.com.ph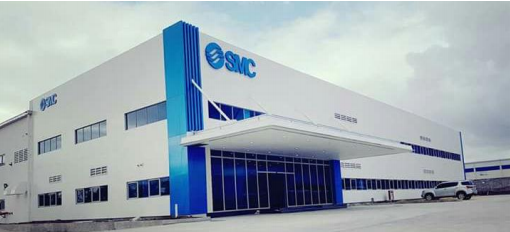 ---
Key Personnel