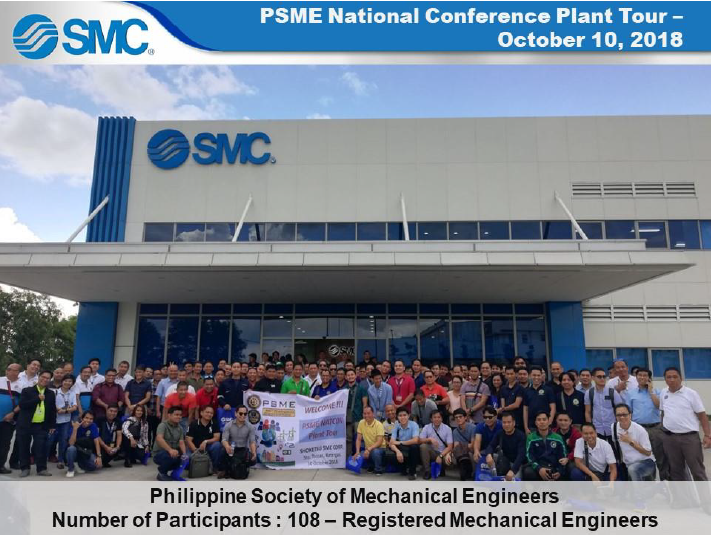 Shoketsu SMC Corporation, in partnership with Philippine Society of Mechanical Engineers, conducted a
plant tour as part of their program for their annual show last October 10, 2018 at FPIP II, Sto. Tomas, Batangas.
108 participants from different industries attended the plant tour. SMC showcase more of the Special Cylinders,
Controls, Safety Products and Innovation products.
With full content & ideas of the products, the customers went back to their company with smiles and look-ing forward to next year's show, leaving SMC staff a challenge to stage a better show next year.
"THANK YOU VERY MUCH FOR COMING! Hope to see you technology show."