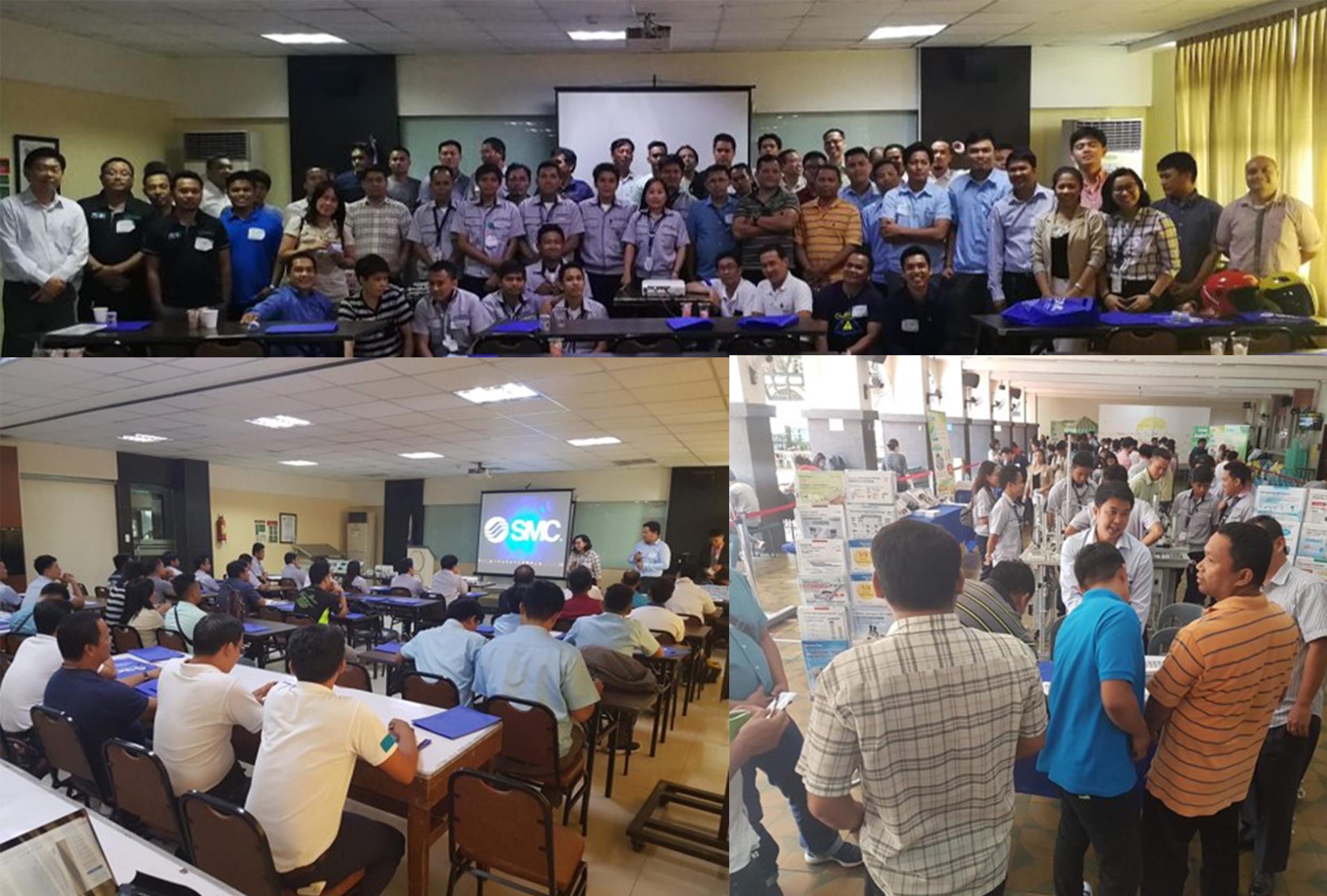 Shoketsu SMC Corporation (Philippines) has successfully completed their first ever technology show en-titled "SMART AUTOMATION REVOLUTION 2018" in Cebu. The show was with the partnership with University of San Jose Recoletos – Cebu.
Shoketsu SMC showcased about 40 dynamic displays and panels to emphasize many real-life industrial applications. The energy savings ideas and electric drive lectures has won much praises from customers, eager to try out these ideas in their companies.
With full content & ideas of the products, the customers went back to their company with smiles and look-ing forward to next year's show, leaving SMC staff a challenge to stage a better show next year.
"THANK YOU VERY MUCH FOR COMING! Hope to see you technology show."